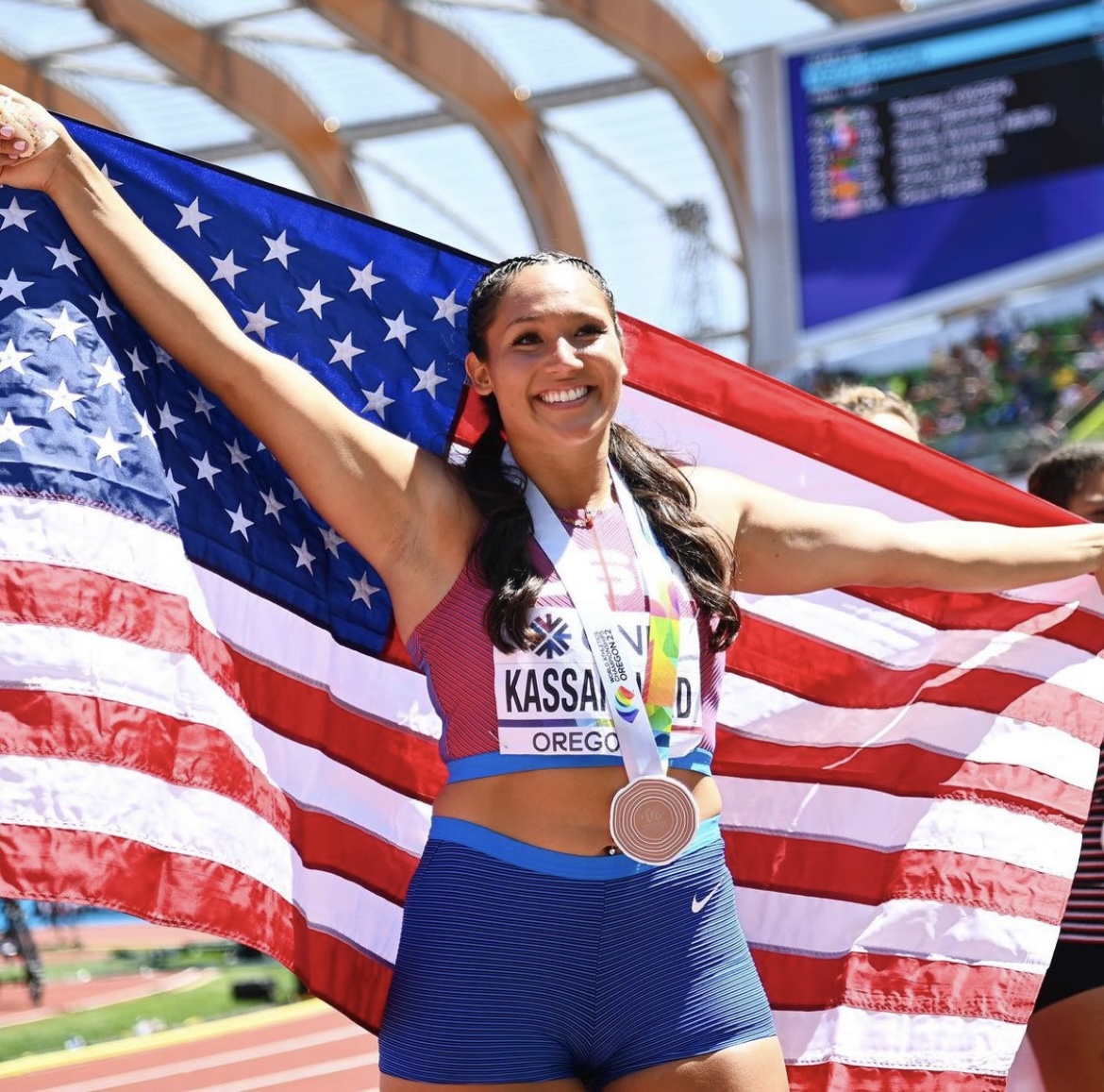 16 Nov

USATF Foundation Unleashes "Operation Hammer Sweep"

PITTSBURGH – After the unprecedented medal-winning performances by Team U.S.A. hammer throwers at the 2022 World Athletics Championships in Eugene, Oregon, the USATF Foundation is announcing a new initiative to provide additional support to the discipline.  "Operation Hammer Sweep" – the adopted name for the project – embraces an ultimate goal of achieving an American sweep in the next Olympic and World Championship competitions.  Foundation Director and two-time Olympian Ken Flax conceived the initiative.

Flax was inspired to launch Operation Hammer Sweep while witnessing in person the World Athletics Championship performances of Foundation Stephen A. Schwarzman Grantees: Rudy Winkler, Daniel Haugh, Alex Young, Brooke Anderson, and Janee Kassanaovoid, as well as fellow Team USA competitor, Annette Echinkunwoke. For the first time in the history of USA Track and Field, all six American hammer competitors qualified for the final, yielding two medals: Gold for Anderson and Bronze for Kassanaovoid.

Fundraising for the initiative was recently completed, made possible by an anonymous donor who shared the vision of three American flags rising above Olympic and World Championship podiums.  Flax and the anonymous champion of this initiative felt strongly this supplemental funding could be a difference-maker for USA Hammer Throwing.  When reached for comment, Flax said:

"I've been on the Foundation Board since 2004, and from the Foundation's early days we have been committed to funding the throwing events, which lived in obscurity and were underfunded for far too long.  I am thrilled that Operation Hammer Sweep might be part of the break-through our hammer throwers need for future break throughs beyond what was achieved in Eugene this summer."

American hammer throwers, both men and women, who finish 1st, 2nd, or 3rd in the USATF Outdoor Championships and achieve the Olympic qualifying standard will receive Operation Hammer Sweep funding.  Recipients of the newly-created grants will be awarded $5,000 (in addition to any Foundation Elite and Stephen A. Schwarzman Grant funds).  The recipients of the first Operation Hammer Sweep Grants will be the Team USA competitors from Eugene '22:  Winkler, Haugh, Young, Anderson, Kassanaovoid and Echinkunwoke.

When new Operation Hammer Sweep Grantee Daniel Haugh was reached for comment, he explained the impact the grant would have on his training:

"This $5,000 grant will make an immediate impact in my training. It will be invested into weekly treatment sessions with a physio. This will pay large dividends in the ability to recover better and increase the amount of training my body can handle. This will elevate my game as I pursue to become the best in the world."

The entire group of recipients echoed these thoughts, and similar feelings of support, upon learning of their Operation Hammer Sweep grants, bringing great enthusiasm to a goal they all share.