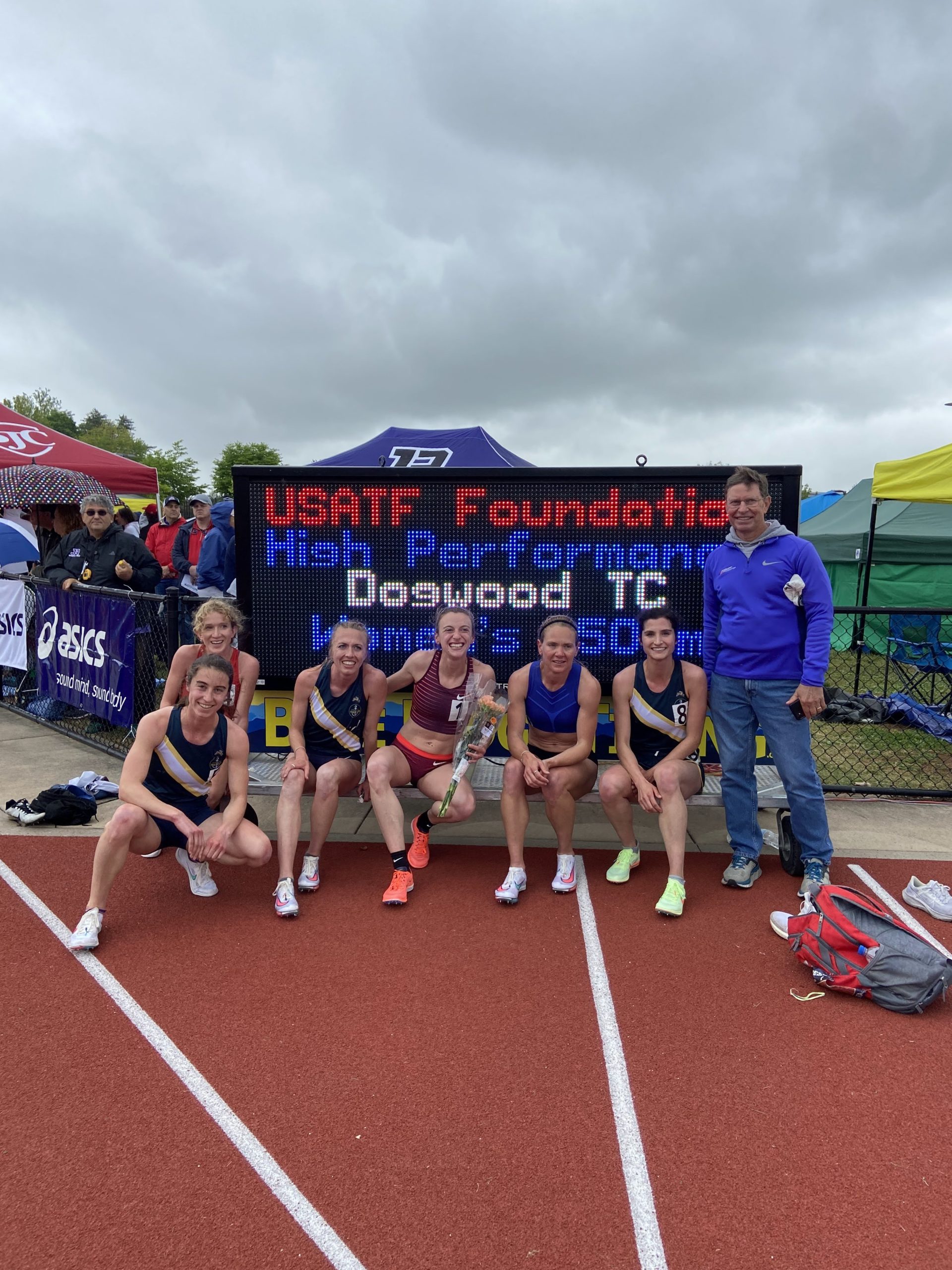 11 May

USATF Foundation Supports Dogwood High Performance Women's 1500m Race

CHARLOTTESVILLE, VA – This past Saturday at the University of Virginia's Lannigan Field, the USATF Foundation brought elite track & field and the excitement that goes with it to a new audience at the Dogwood Track Classic. The Foundation provided financial support to meet organizers to underwrite a professional 1500m race at what was otherwise a local high school meet.  By showcasing these elite athletes, the Foundation hopes to grow the sport of track & field and inspire another generation of young athletes.

The Dogwood Track Classic was organized by Albemarle, Charlottesville, Monticello, and Western Albemarle High Schools.  Over 4,000 spectators were treated to an elite field of women's 1500m runners including Michaela Meyer, Lauren Johnson, Maddy Berkson, Anna Shields, Melissa Lodge, and Melissa Zammitti.

"The opportunity for my new-to-the-sport athletes to meet and interact with professional athletes was amazing! My painfully shy freshman could not stop talking about how she 'met an actual NCAA champion' and hoped to see her racing on TV. It was cool to see my sprinters, even, stop and watch the race and just appreciate the sport being contested at the highest level. I genuinely hope that this is something that can continue and be developed in the future. The whole experience definitely created some new, devoted fans of track & field," stated David Groff, Coach, Westfield High School, Chantilly, VA.

With spectators lining the fence outside the track and the stands on the homestretch, Meyer took the lead on the third lap much to the excitement of the crowd.  Rain began to fall as the women entered the home stretch, and Meyer took the win at Lannigan Field in a time of 4:13.96. "It was so much fun to have another opportunity to race at my home track! I could feel the energy from the meet and all my Charlottesville fans! It was an amazing experience, and I would love to thank the USATF Foundation for making it possible! It was truly an amazing weekend," exclaimed Meyer.