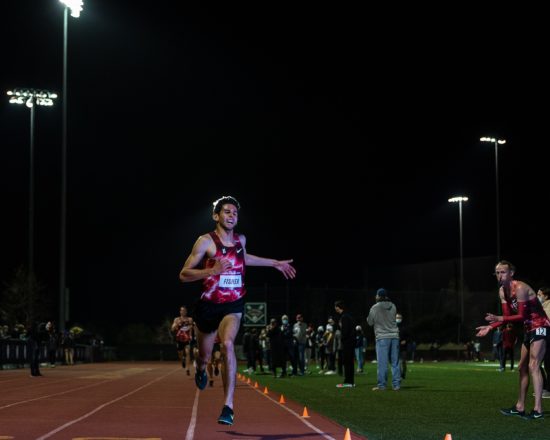 09 Mar

USATF Foundation Sponsors Sound Running Invite to Assist Elite Athletes Attempting to Gain Olympic Standard

PITTSBURGH –  With domestic opportunities to compete at an elite level few and far between, the USATF Foundation was proud to be the title sponsor for the Sound Running Invite that took place this past Saturday in Southern California.  The event was contested in a safe environment and several outstanding performances were delivered by athletes hoping to compete in the Olympic Games in Tokyo, Japan this summer.

Due to the Covid-19 pandemic, athletes have not had many chances to attain the Olympic Standard needed to compete in Tokyo.  Thanks in part to the sponsorship of the USATF Foundation and event producer Sound Running, 11 athletes were able to attain the Olympic Standard.

"It's a privilege to be a part of an organization like the USATF Foundation, and support elite athletes at events like this.  It was amazing to witness such a high level of competition first hand, and an honor knowing so many were able to use this opportunity to achieve PRs, attain Olympic standards, and set records," stated USATF Foundation Director Shaun Skeris.

Additional highlights from this weekend's invite included:
Grant Fisher ran the fastest 5000m time ever in California and fastest ever by an American outside of Oregon
Emily Sisson, Allie Buchalski, and Weini Kelati all broke 15 minutes for the 5000m
The Men's 1500m saw World Finalist, Josh Kerr take the win over the Gold and Silver Medalists from the Rio Olympic Games (Matt Centrowitz and Nick Willis)
Athletes, coaches, and staff followed very strict safety protocols while still producing an exciting meet that was available for online viewing.  Sound Running has plans for similar meets in the coming weeks.