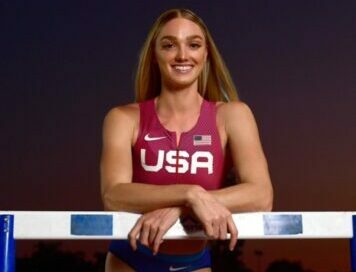 19 Oct

USATF Foundation Reveals Three New Adopt an Athlete Grant Awards

PITTSBURGH, PA –

The USA Track & Field Foundation CEO, Tom Jackovic and Chairman, Bob Greifeld are excited to unveil that three elite athletes have been awarded Adopt an Athlete grants from two generous donors.  Clayton Young will receive a $10,000 grant funded by Tony Marsh, brother of Foundation Director John Marsh.  Additionally, Shae Anderson and Brock Eager will receive a grant of $10,000 each from an undisclosed donor.  This support will hopefully strengthen their ability to reach their full potential and proudly represent Team USA in the future.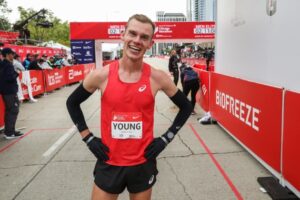 Growing up in Utah,
Clayton Young
received the honor of the Utah Gatorade Boys Track and Field Athlete of the Year
two separate times.  
In 2019, he
won the
NCAA National C
hampionship in the 10k
.  
During his time at
BYU
,
he became an
8x All-American
and graduated
with a
master's degree in mechanical engineering
.  
Young is also
a
4x USA Road National Champion and
 is an ASICS athlete
.
Clayton recently finished 7th in the Chicago Marathon running 2:08:00 which dipped under the Paris Olympics qualifying standard.  Clayton and his wife Ashley have two daughters, Lucy and Jenna.
"I am incredibly grateful to be awarded the Adopt an Athlete grant. The award comes at a perfect time when I am dialing in all of my training for this upcoming Olympic year. I look forward to developing relationships and sharing an inside look with those who were generous in helping me reach my goals" shared Young.
A California native,
Shae Anderson
won her
high school
2017
State Championships in both the 400m and 300m hurdles
,
which helped her earn
the 2016-17 California Gatorade Girls Track and Field Athlete of the year
title
.  
Some of her most memorable performances include winning gold in the 4x400m relay for the IAAF U20 Championships in 2018
and
setting a personal best in
the final round
of the 400m
in the U.S. Olympic Trials.  This performance earned her a spot in the relay pool for the Tokyo Olympics
.  
Anderson began at the
University of Oregon and
transferred to
the University of California, Los Angeles
where she broke several school records
and climbed to the top of the NCAA rankings.  Newly graduated,
Anderson has
her
full focus on
putting her name at the top of the
competition.
"Thank you so much USATF Foundation for this grant! This will help me with my financial needs while in pursuit of making my second US Olympic team this upcoming year!" expressed Anderson.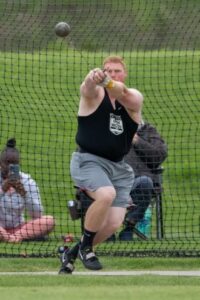 Hammer thrower Brock Eager was born in Washington and attended Washington State University.  He won his high school State Championships his senior year and earned his first elite title at the Iron Wood Throws Classic earlier this year.  Dominating his conference, he was the PAC-12 champion in both 2017 and 2019.  Eager took 4th at the 2023 USATF Outdoor Championships and 6th at the 2021 U.S. Olympic Trials.  He has a personal best of 76.58m and is a member of the Iron Wood Throws Club.
"Having this grant will allow me to put more time and effort into the sport that I love and be able to compete at a higher level. I am greatly blessed with this opportunity and can't be thankful enough" exclaimed Eager. 
With the Paris Olympics fast approaching in Summer 2024, efforts such as these are what pave the way for athletes to truly shine on the World's biggest stage.  The USATF Foundation's Adopt an Athlete program can be a relief from the stress of weekly expenses and allow the athlete to focus on other priorities to maintain their fitness.  This program offers donors an opportunity to provide financial support directly to their chosen event discipline.