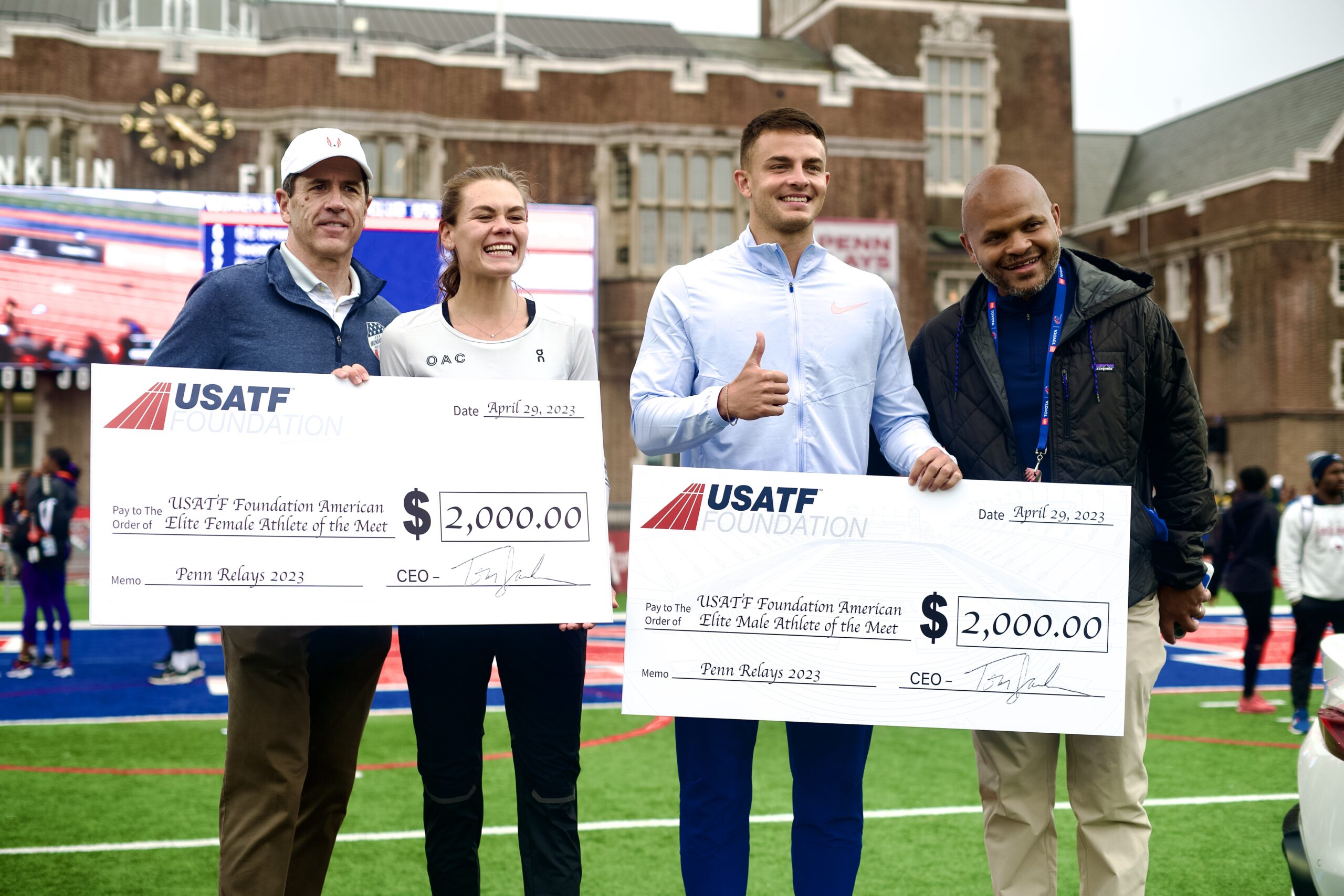 02 May

USATF Foundation Presents $2,000 Awards to American Elite Athletes of the Meet at Penn Relays

PITTSBURGH – The USATF Foundation has a tradition of rewarding elite athletes for outstanding performances. This year at the 2023 Penn Relays the Foundation created a new award for American Elite Athlete of the Meet (male and female).  The awards were presented to Josette Norris Andrews and Devon Allen by Foundation Directors Robert Hill and Jason Barrett. The awards included a check for $2000 and a celebration with the USATF Foundation championship belt.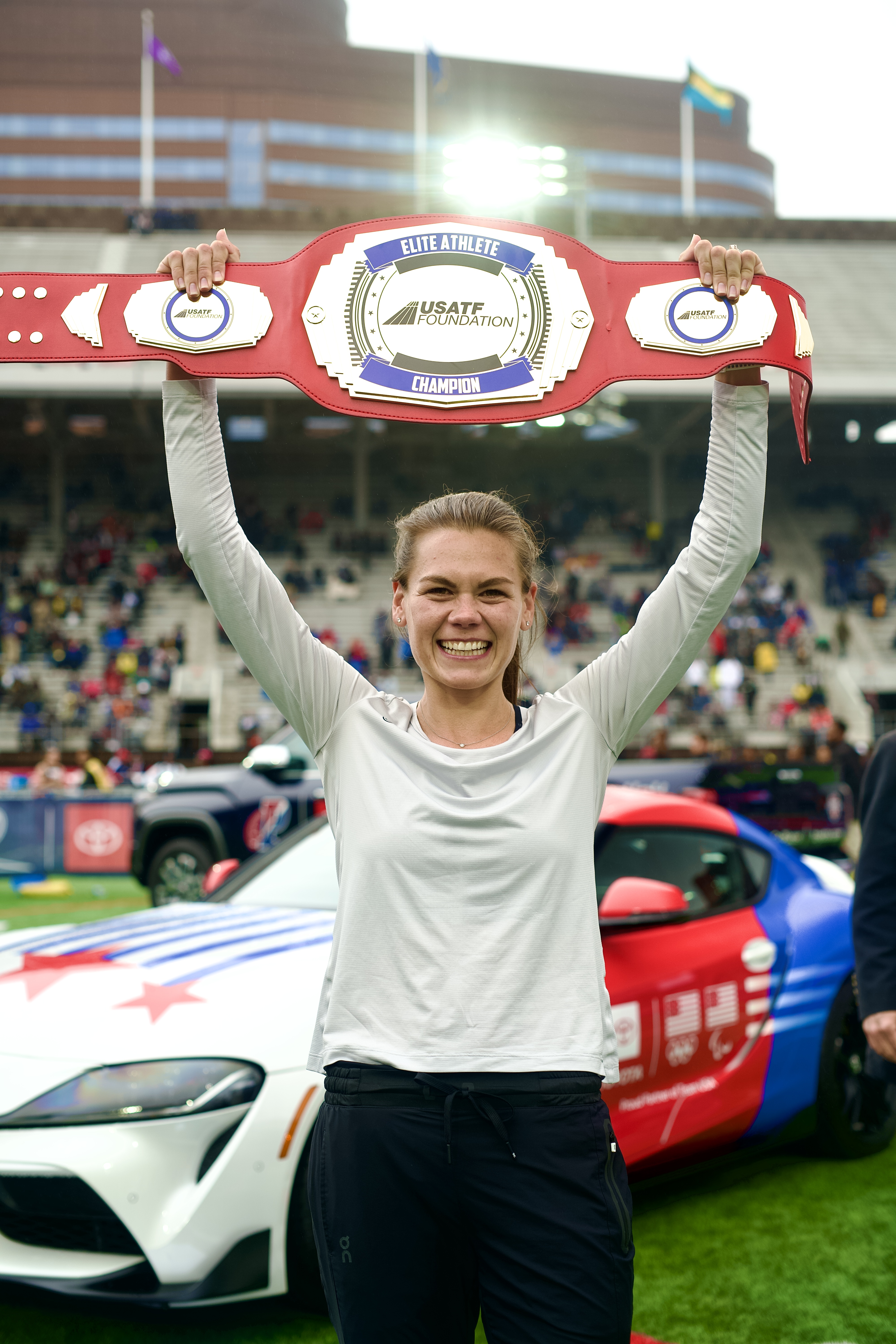 Norris won the Olympic Development 1500m in 4:04.88 and broke the 27-year meet record of 4:06.84.  Allen won the Olympic Development 110 hurdles by a mere 0.002 seconds to Rafael Pereira, who ran a close second.  Competing through inclement weather, both athletes showed grit as they seized their win and excited the large crowd in attendance.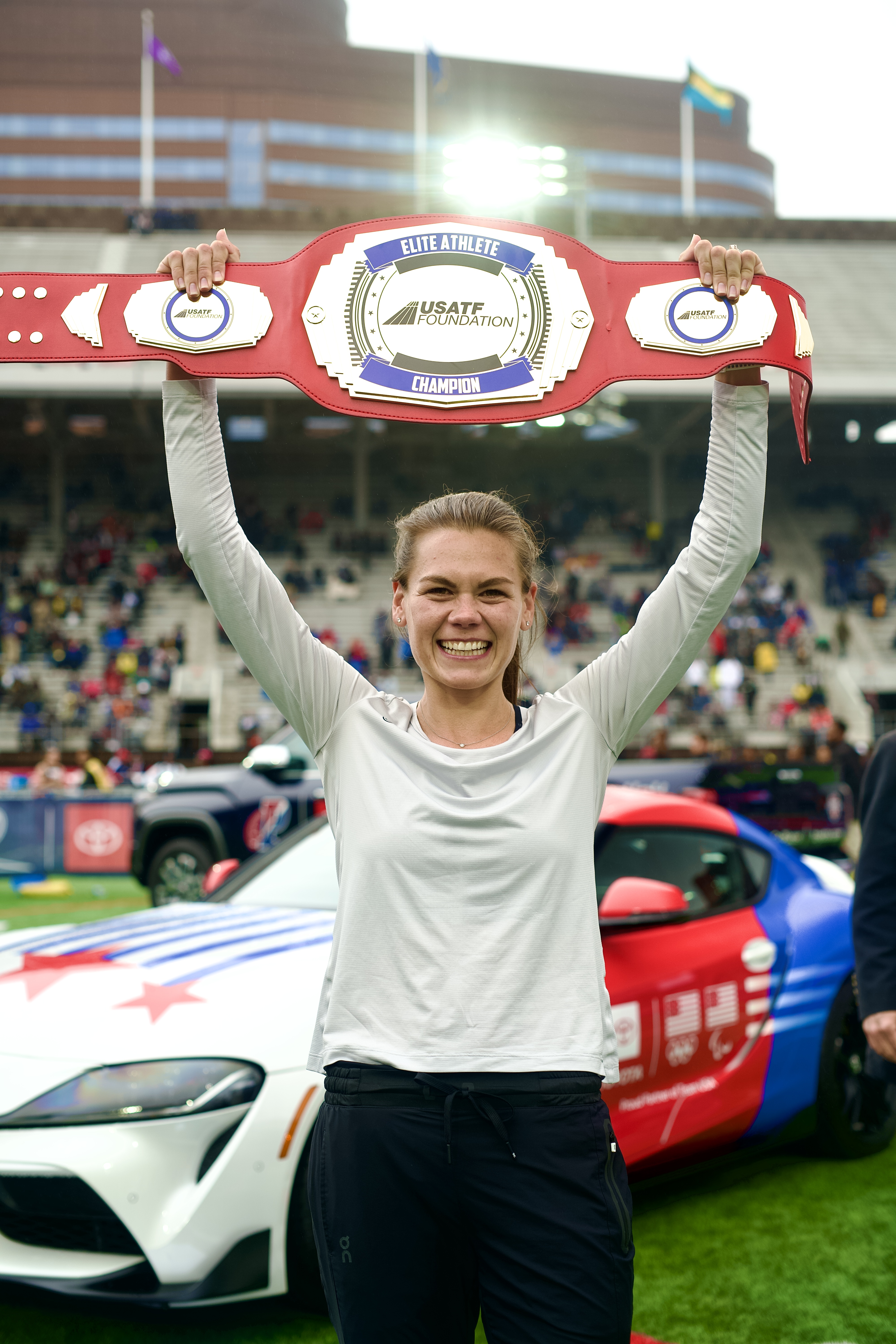 "The Penn Relays is and has been one of the largest and finest track meets in the world for 127 years. The USATF Foundation was pleased to be able to continue our support of the track and field community and the Penn Relays by inaugurating the first American Elite Athlete of the Meet Award – male and female. Congratulations to Josette Norris Andrews and Devon Allen. It was a great day for all," exclaimed USATF Foundation Director Robert Hill.
In a complimentary effort to support track and field athletes and the Penn Relays, the USATF Foundation funded travel grants for several professional athletes traveling to the meet, totaling $8,000.  These travel grants gave many athletes opportunities for competition that otherwise may not have been affordable.
In an exercise to bring track and field to the younger generation, social media content was captured through live athlete interviews with 8-year-old Kaeson Bivins from Baltimore, Maryland.  Kaeson interacted with elite athletes and showcased the behind-the-scenes experiences of a top-tier track meet.