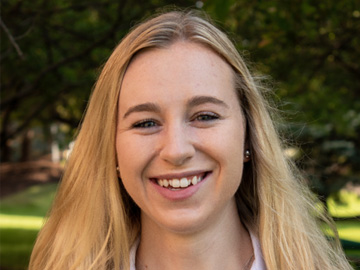 22 Sep

USATF Foundation Names Therese Wichmann as New Board Director

PITTSBURGH – Therese Wichmann has been named as a Director of the USA Track & Field Foundation Board, USATF Foundation CEO, Tom Jackovic and Chairman, Bob Greifeld announced today.

Therese is a Senior Research Scientist at OptumLabs where she performs research across the healthcare landscape. Before joining OptumLabs, Therese performed research at the Bowerman Sports Science Clinic with an emphasis in biomechanics and exercise science. Her work included supporting Olympic track and field athletes and validation of a novel field fitness test. She has also helped design and administer nutritional programming for Division I sports teams. In addition, Therese has worked within the Laboratory of Integrative Human Development at the University of Minnesota where she researched longitudinal changes in Division I football player body composition.

"The hard work, dedication, perseverance, and competitive spirit of elite athletes is truly inspiring. Working with them firsthand solidified my respect and admiration of these athletes, particularly those in track and field where the widest range of physiology is on display in competition. I am honored to serve on this Board and look forward to helping track athletes reach their full athletic potential," stated Wichmann.

Therese holds a Master of Science degree in Kinesiology, with an emphasis in Exercise Physiology, from the University of Minnesota and earned her degree in Human Physiology from The University of Oregon. She currently serves as the Treasurer for 4 Cornerstones Foundation, focused on advancing faith, family, health and fitness, and STEM education. Therese is an avid runner and cyclist, having competed in soccer through college and track in high school. Her love for track and field flourished while working at the Bowerman Sports Science Clinic at Hayward Field in Eugene, Oregon.

"Therese is a wonderful addition to our Board. She brings a fresh perspective and energy to our mission, and her unique experiences with pro athletes will serve the Foundation well," stated Foundation Director Jack Wickens.