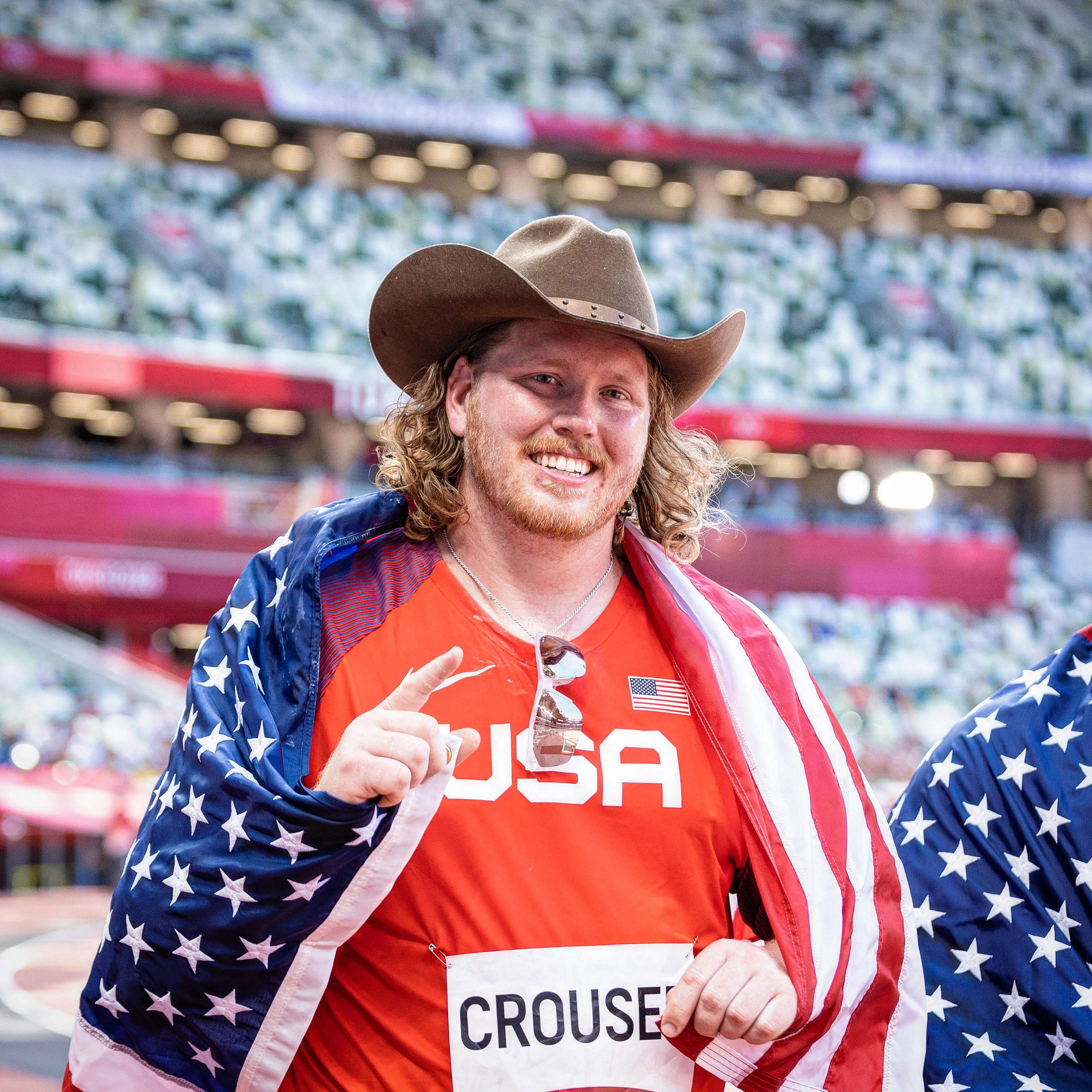 12 Aug

USATF Foundation Grantees Shine Bright at Tokyo Olympics

TOKYO – The Olympics have historically provided a stage for Team USA and USATF Foundation Grantees to show off their amazing athletic abilities and this Olympics in Tokyo, Japan was no different.  Of the 80 2021 USATF Foundation Grantees who represented Team USA, 18 athletes brought home a total of 22 medals. The Tokyo Games were held under extreme circumstances with blistering heat, very little time zone acclimatization, and without the support of friends and family in the stadium. It was an Olympic Games that will be remembered by all.

Ryan Crouser led the men's team with a new Olympic Games record and a gold medal throw of 23.30 meters, just centimeters off his World Record set at the Olympic Trials. Trevor Stewart and Michael Cherry were both a part of the men's 4×400 meter relay allowing each to bring home a gold medal as well.

On the women's side, Valarie Allman capped off the discus throw competition with a winning throw of 68.98 meters to capture a gold medal. Katie Nageotte vaulted a mark of 4.90 meters to take home gold amidst an extremely competitive field in the women's pole vault. Dalilah Muhammad and Kendall Ellis each participated on the gold medal winning women's 4×400 meter relay team.  Additionally of particular note, Dalilah Muhammad ran the second fastest 400-meter hurdle time ever to capture a silver medal in the greatest race in the history of the event.

Other Silver Medalists included: Keni Harrison – Women's 100m Hurdles; Kenny Bednarek – Men's 200 meters; Joe Kovacs – Men's Shot Put; Raven Saunders – Women's Shot Put; Brittney Reese – Women's Long Jump; Chris Nilsen – Men's Pole Vault; Javianne Oliver, Teahna Daniels, and Gabby Thomas – Women's 4×100 meters.

Bronze Medalists: Gabby Thomas – Women's 200 meters; Raevyn Rodgers – Women's 800 meters; Paul Chelimo – Men's 5000 meters. Trevor Stewart and Kendall Ellis – Mixed 4×400 meter relay.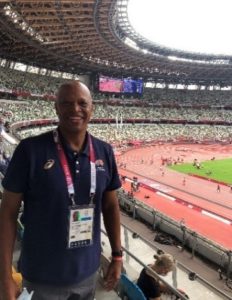 All Foundation athletes who received medals were proud recipients of the 2021 Stephen A. Schwarzman grants.  In addition, four of these medalists also received John W. James grant funding for throwers (Crouser, Kovacs, Allman, Saunders).  While not all athletes were able to reach the medal stand, 26 grantees were able to survive the rounds and reach the finals in their respective events.
"I was so proud and honored to be at the Olympic Stadium in Tokyo to witness the great performances of our grantees! It was such a blessing to witness these accomplishments in person," exclaimed Foundation Director Willie Banks.
Over $2,500,000 has been awarded to elite track & field athletes from the USATF Foundation so far this year.