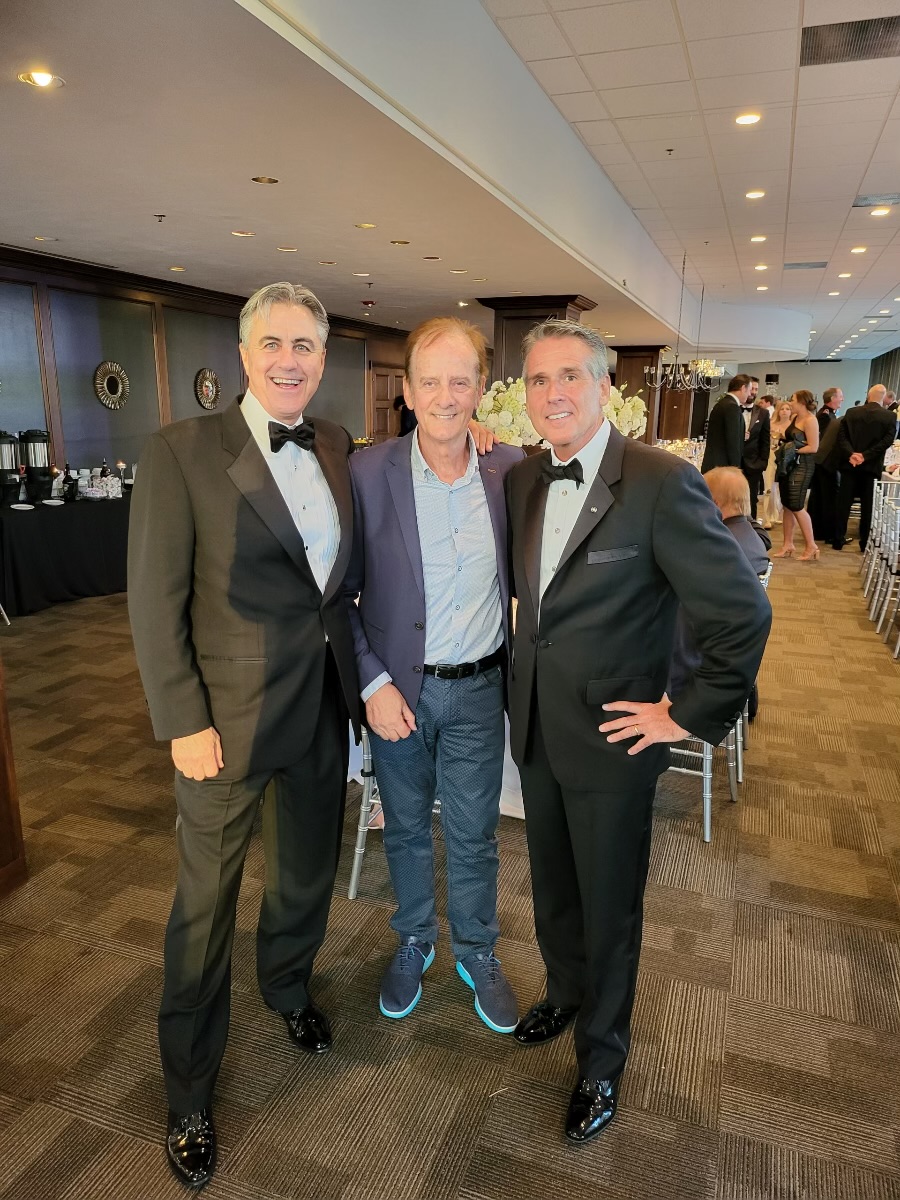 27 Jul

USATF Foundation Directors Find Fundraising Success at Indy 500

PITTSBURGH –  The USATF Foundation Board of Directors is committed to expanding the sport of track and field and financially supporting the athletes that strive to represent Team USA.  Throughout the year, the Foundation's Directors reach out to their personal networks asking friends, family and colleagues to join them in assisting deserving athletes.

This year, long-time Foundation Directors Scott Tonn and Dan McClory organized and presented at a unique fundraising opportunity by raising awareness of the USATF Foundation to business associates, friends and family that were traveling as an invitation-only group to the 2022 Indianapolis 500.  At a black-tie dinner on the eve of the race, the group was able to raise over $125,000 for the Foundation's Elite Grant Fund.

Scott Tonn stated "We were blessed and thrilled to be able to return to the Indy 500 this year and to be joined by over 180 extraordinary individuals.   This year's group went above and beyond supporting our Extravaganza Gala philanthropy, the USATF Foundation.  I am grateful and humbled by the meaningful support of these very special people."

These funds will allow for incremental grant awards to athletes to assist with expenses such as travel, coaching, equipment and medical expenses. The Foundation depends upon donations from its Board of Directors, major gifts, and from generous fans of track and field.  The impressive efforts from these Directors will fund many additional grants for deserving track and field athletes.

Thank you to our generous Indy 500 donors:  Pacific Oak Capital Parters (Peter McMillan and Keith Hall), Ted and Jocelyn Schuman, Steven and Kathleen McClain, Michael Lafferty, Tonn Investments, LLC, Dan McClory, Michael and Tammy Russell, David Paul, Michael and Patricia Brewer, Dennis and Kathleen Dalton, Charles Keller and Ellen Andeen, Peter Timmerman, Michael Martin, Dave and Anne Vanderpan, Jadin Kusman and Kate McClain, and Marcello Barbero.
Pictured Above  Left to right: Scott Tonn, Arie Luyendyk (Guest speaker and 2-time Indy 500 winner), and Dan McClory.