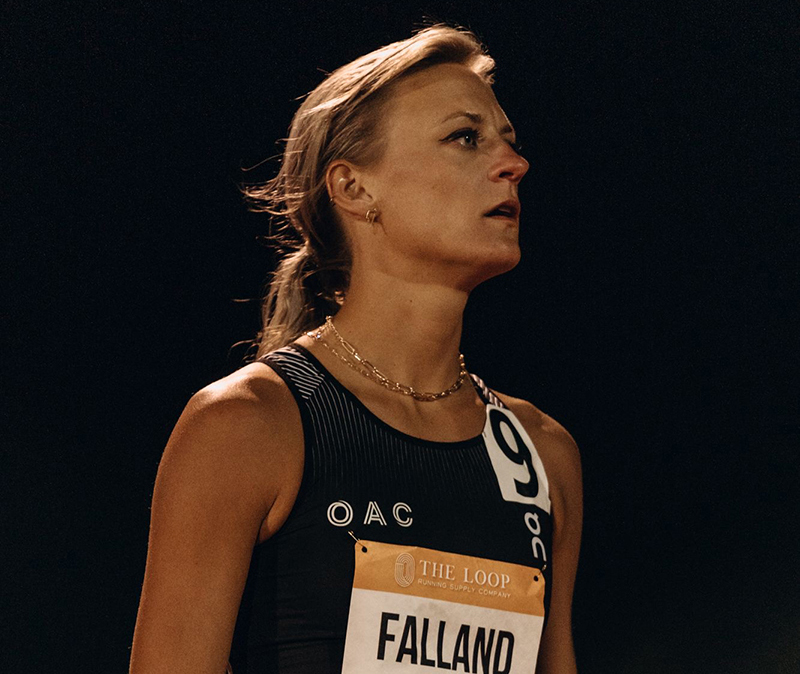 14 Mar

USATF Foundation Awards First Maternity Grants of 2023

PITTSBURGH – In 2021, the USA Track & Field Foundation created a Maternity Grant Program to support elite women track & field athletes that chose the path of motherhood while simultaneously keeping their sights on their professional career—with the expectation of returning to high-level competition.

Today, the USATF Foundation announces two new Maternity Grant awards to Rachel Smith and Leah Falland.  Each elite athlete will be awarded a $4,000 grant. These Maternity Grants provide needed financial relief to athletes that are juggling the new responsibilities that motherhood brings.

The Michigan State University alum, Leah Falland, finds her specialty in the 3,000-meter steeplechase. As a two-time NCAA champion and Big Ten champion, she is no stranger to distinguished meets.  Not surprisingly, she was in a promising position to make the Tokyo Olympic team at the Olympic Trials up until her foot caught the barrier with two laps to go.  Falland has dealt with her fair share of injuries and adversity and knows how to work hard to come back stronger.  She ran a top-5 fastest time in American history for the women's steeplechase in 2021.  Previously Leah O'Connor, she married her husband, Louis Falland, in 2020 and they are currently expecting their first child.

Grantee Leah Falland exclaimed, "I'm extremely grateful to the USATF Foundation for their continued support as I make this transition into parenthood. Pregnancy is such a vulnerable time for women, having a supportive athletic community that celebrates female athletes who start families makes all the difference. My sweet son isn't due until early May, but he has already changed the way I approach running for the better and I am excited to continue to evolve as an athlete, competitor and mother."
Born and raised in Sanford, Maine, Rachel Smith is an Olympian in the 5,000m.  She also represented Team USA in several other competitions such as the 2019 World Championships and the 2015 and 2018 NACAC Championships.  Smith attended Georgetown University where she earned 9-time NCAA Division 1 All-American honors.  Smith was ranked 5th in the USA in both the 5,000m and 10,000m and ranked 10th in the 1500m in 2021.  Her and her husband, Mike Smith are expecting their first child, near the end of April.
Rachel Smith expressed her appreciation for this crucial grant, "I feel so much gratitude for being awarded this Maternity Grant! The support from this grant will help so much with childcare expenses as I work my way back into peak performance. Thank you to the Foundation for supporting athletes as we pursue both the beauty of parenthood and our athletic aspirations."
The USA Track & Field Foundation hopes to continue supporting athlete-mothers in their return to sport with this Maternity Grant program. Grants will be determined on a case-by-case basis when expectant mothers apply at www.usatffoundation.org.