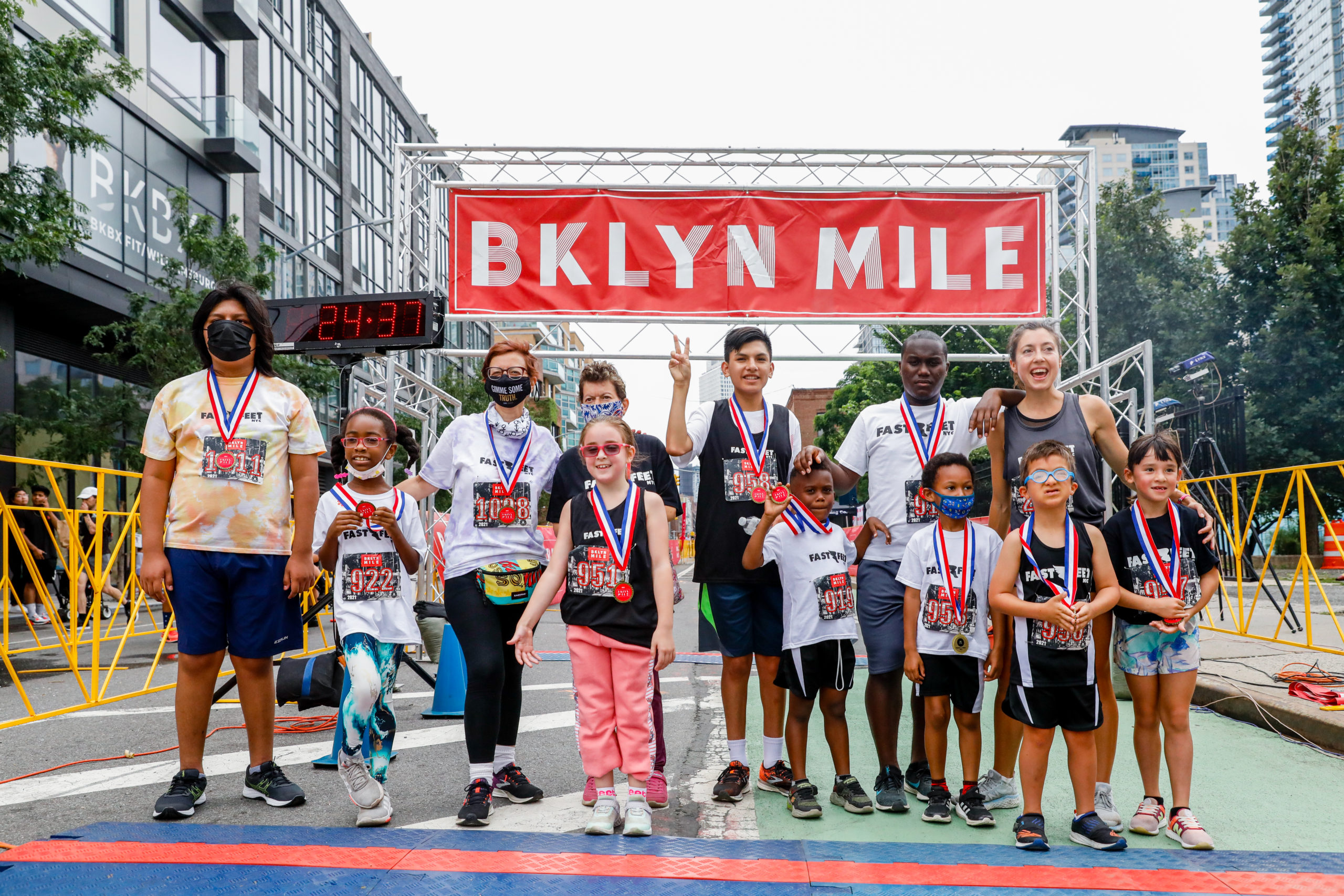 08 Mar

USATF Foundation Announces Support of Youth Program, Fast Feet NYC with $10,000 grant

PITTSBURGH – The USA Track & Field Foundation is excited to announce a partnership with Fast Feet NYC, a New York-based adaptive running program for children of all abilities.  Fast Feet NYC will be expanding to Detroit, Michigan this fall thanks to the $10,000 grant from the Foundation.  The funding will allow children with disabilities access to track and running focused programming.

This eight-week program invites children of all abilities to participate in an inclusive and supportive team environment. Over the course of the season, Fast Feet's amazing team of coaches develop individualized goals for each child; goals are centered around running and endurance. Progress is recorded weekly and athletes are encouraged to participate in a local track meet or race, coordinated by Fast Feet, at the culmination of each season.

"We have been searching for additional opportunities to support youth track & field and this was a perfect fit.  This program is special because it allows children with disabilities who may not have easy access to our sport a chance to participate," exclaimed USATF Foundation CEO Tom Jackovic.

Fast Feet's mission is to make athletics, nutrition and social skills development accessible and inclusive to all people. Their health equity programs aim to serve and support individuals of all abilities. Since launching its first location in Brooklyn, NY, the impact of providing inclusive physical exercise programs to neurodiverse athletes has yielded countless instances of positive improvements and breakthroughs in those they've worked with. Student athletes across New York have run, skipped, jumped, and hopped for the first time – ever. They have understood how to regulate their bodies, move quickly but safely, listen to and follow directions and practice teamwork. Fast Feet parents are grateful for the impact the program has had on building their child's confidence, providing an outlet for their child's energy and serving as a space for the entire family to connect and support one another.

Fast Feet is a 501(c)3 nonprofit organization that was started in 2018 by Suzie Clinchy (a former NCAA D1 runner for Wake Forest University and public-school mathematics teacher) to close the disparity in inclusive athletic programming available that targets the physical and socioemotional benefits of exercise for neurodiverse children They currently serve over 700 families with individuals who have a disability through their in-person and virtual programs.