18 Sep

USATF Foundation Announces New Board Director Brian Leach

PITTSBURGH –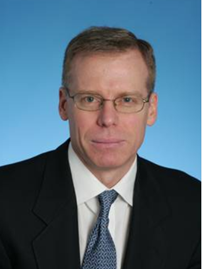 The USA Track & Field Foundation Chairman Bob Greifeld and CEO Tom Jackovic are excited to announce that Brian Leach has been named to the USATF Foundation Board of Directors.  "Brian's experience in Olympic sport fundraising and his passion for track & field will further add to the depth of leadership we have assembled on the Foundation Board. We look forward to working with him as we focus on supporting athletes for the 2024 Paris Olympics," stated CEO Tom Jackovic.
Brian has a Bachelor of Arts degree in economics from Brown University and a Master of Business Administration from Harvard Business School.  He has served as a Director at the retirement services company Athene since August 2016, contributing to their risk and audit committees.  He also serves as a senior advisor to the private equity firm Mountain Capital and as a Trustee of the US Ski and Snowboard Foundation.
Although currently retired, Brian was a co-founder of the hedge fund Old Lane which was acquired by Citigroup.  At Citigroup he was the Global Chief Risk Officer and Head of Strategy.  Prior to founding Old Lane, he built a proprietary trading entity at Morgan Stanley.  Over the course of his career, he was awarded Risk Manager of the Year on two separate occasions based upon his work in restructuring both the hedge fund LTCM and then, later during the Global Financial Crisis, in restructuring Citigroup.
Brian is an avid runner and skier and believes that sports open up the world to young minds.  He commented, "I am thrilled to join USATF Foundation's Board of Directors and look forward to the continued progress of USA track & field athletes!"