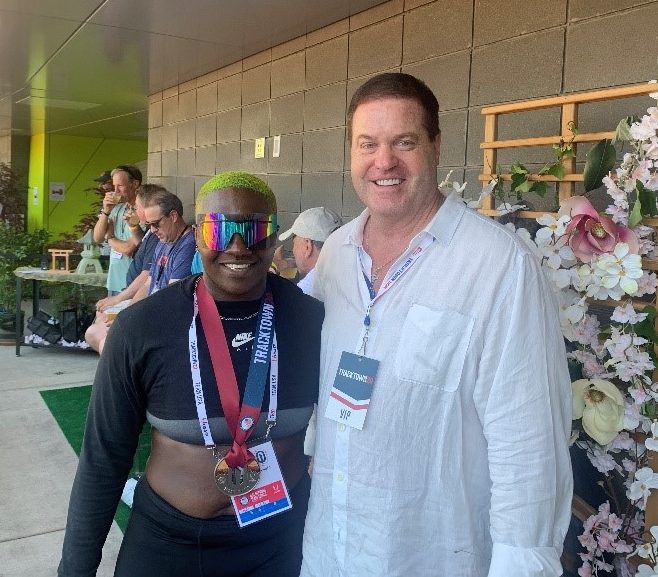 22 Jul

USATF Foundation Announces John W. James Grants for Throwers

PITTSBURGH – With the Tokyo Olympics on the horizon and fans eagerly awaiting to watch the stars of Team USA, the USATF Foundation is adding to the excitement with its announcement of its 2021 John W. James Grants. 14 athletes, all competing in throwing events in Tokyo will be awarded grants of $7,000 each.

The USATF Foundation is best known for supporting elite athletes and in recent years extra emphasis has been placed on events that tend to fall outside the spotlight and are historically underfunded.  The John W. James grants have traditionally supported throwers that fall into this category and the results have been tremendous.  In nearly every throwing event, the U.S has ascended into medal contention, with a depth of world-class throwers never seen before.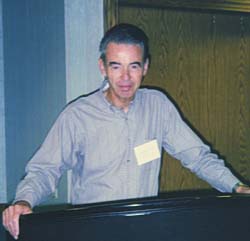 Within the throwing community, the John W. James grants have become synonymous with success.  That is no surprise to those that knew John and are familiar with his history and his love for the throws.  John's love for the sport started early in life as he was a top shot putter in high school, in Roseville, CA.  Aside from his love for track & field, he was also an accomplished football player at the University of Oregon, as well as a Golden Gloves boxer. Additionally, John was Nevada's state climatologist for many years while simultaneously being a geography and meteorology professor at the University of Nevada, Reno. A respected authority on alpine climate, he was the official meteorologist of the 1968 Olympic Trials held high in the Sierras at Echo Summit, above South Lake Tahoe, CA.
"My father loved sport and particularly he loved the comradery of competitors. He thought nowhere was this sublime aspect of athletics on better display then among the uniquely gifted and inspired men and women of the throwing events.  My Dad got untold joy watching not just the events but also the fascinating interactions between these athletes between throws," explained USATF Foundation Director Mark James.
To his son Mark, John was much more than an all-star athlete and seasoned professional in his field. Mark looks back fondly on their personal relationship and all the values that his father instilled in him.  In addition to his scientific and teaching disciplines, John was a history and political geography aficionado, and passed this knowledge on to his children. According to Mark, John was able to retain information at an unfathomable rate, allowing him to read thousands of books over his life and author 72 scientific books and thousands of lectures and contributions that profoundly impacted his field.
John also had a passion for environmental protection and was one of the first scholarly voices warning about air and water pollution at Lake Tahoe, something that ended up an accurate assessment. While president of the Weather Modification Association, John invented a storm typing matrix which vastly improved the effectiveness of cloud seeding as a rainfall augmentation system. Instead of gaining recognition and monetary success from this invention, John decided to forgo a patent and make his invention available to governments and other watershed stewards across the world without charge by publicizing it in a series of speeches and scholarly writings.  Needless to say, John's incredible legacy lives on through his John W. James grantees.
All USATF Foundation grants are awarded from a pool of applicants.  Elite athletes are encouraged to apply every year in April or May.  The John W. James grants are utilized to fund athletes specifically in the throwing disciplines. The funds awarded to these athletes will be added to any additional grant received this year.  With this support and the announcement of these grants the USATF Foundation hopes to shine the deserved spotlight on these amazing athletes.
The 14 athletes receiving John W. James Grants in the amount of $7,000 each are as follows:
Brooke Andersen – Hammer Throw
Alex Young – Hammer Throw
Daniel Haugh – Hammer Throw
Deanna Price – Hammer Throw
Jessica Ramsey – Shot Put
Joe Kovacs – Shot Put
Maggie Malone – Javelin Throw
Mason Finley – Discus Throw
Payton Otterdahl – Shot Put
Raven Saunders – Shot Put
Reggie Jagers – Discus Throw
Rudy Winkler – Hammer Throw
Ryan Crouser – Shot Put
Valarie Allman – Discus Throw