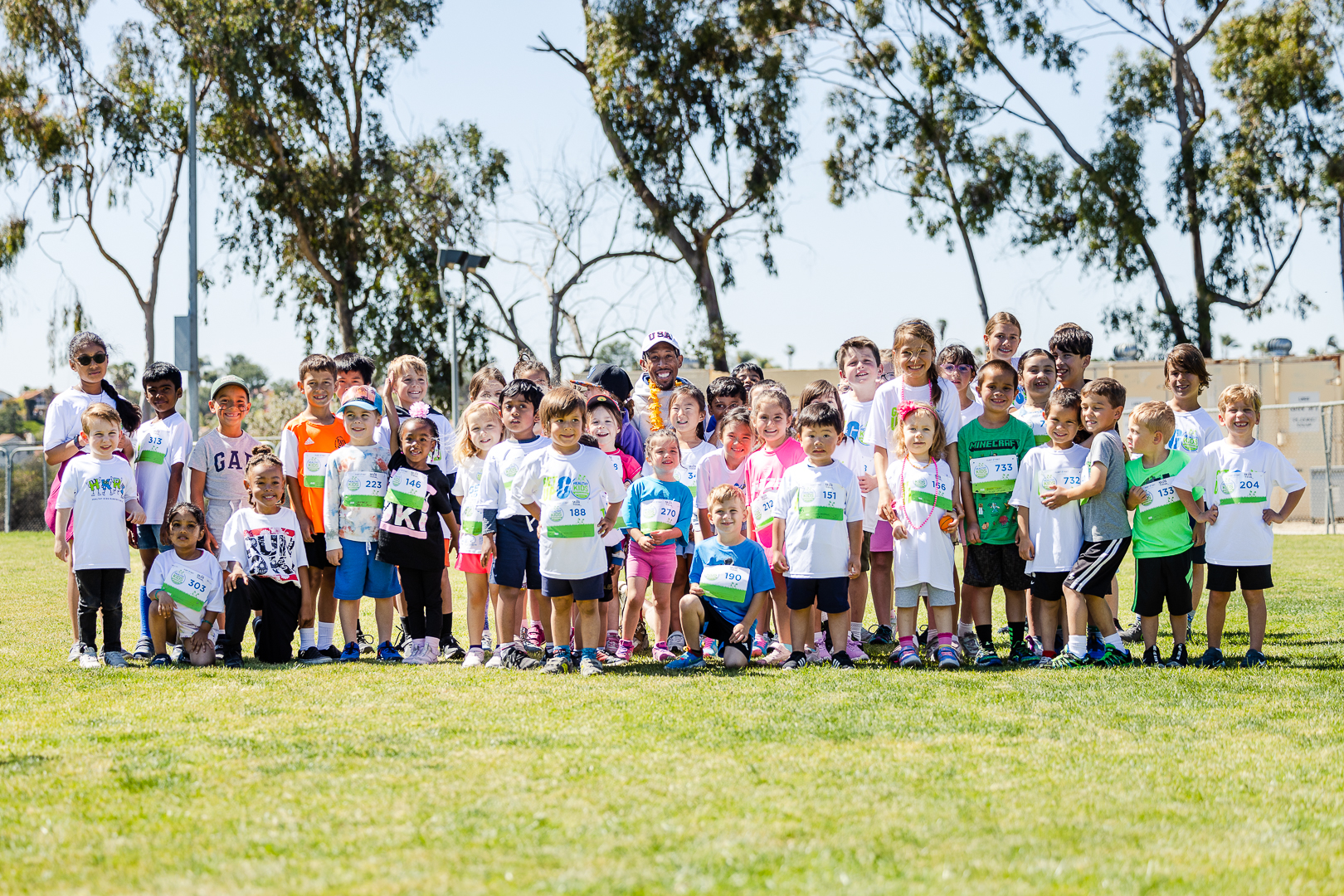 26 Jun

USATF Foundation and Foundation Grantee Chris Benard Bring Run With US! To Healthy Kids Running Series

Orange County, CA – Recently, the USA Track & Field Foundation helped connect the Healthy Kids Running Series with its Foundation Grantee Chris Benard, a two-time Olympian in the triple jump. The Healthy Kids Running Series (HKRS) is dedicated to promoting a healthy and active lifestyle. It is an all-inclusive series for ages 2-14 across the nation. HKRS is community-based and works on building the self-esteem of their athletes. They place great emphasis on creating a supportive environment, where success is shared by all.

During childhood, these young athletes are highly impressionable, it is vital to instill positive habits. Benard made an impact on the kids stressing the importance of nutrition, setting goals and always following your dreams. The USATF Foundation strengthened its relationship with the Healthy Kids Running Series by using its Run With US! Program to coordinate this special guest feature for a second time (Chris also visited the program back in October 2022).
The USATF Foundation provides a means to attract and guide funds to new and innovative track and field programs with an emphasis on providing opportunities for youth athletes, emerging and experienced elite athletes, along with guidance on future career paths.