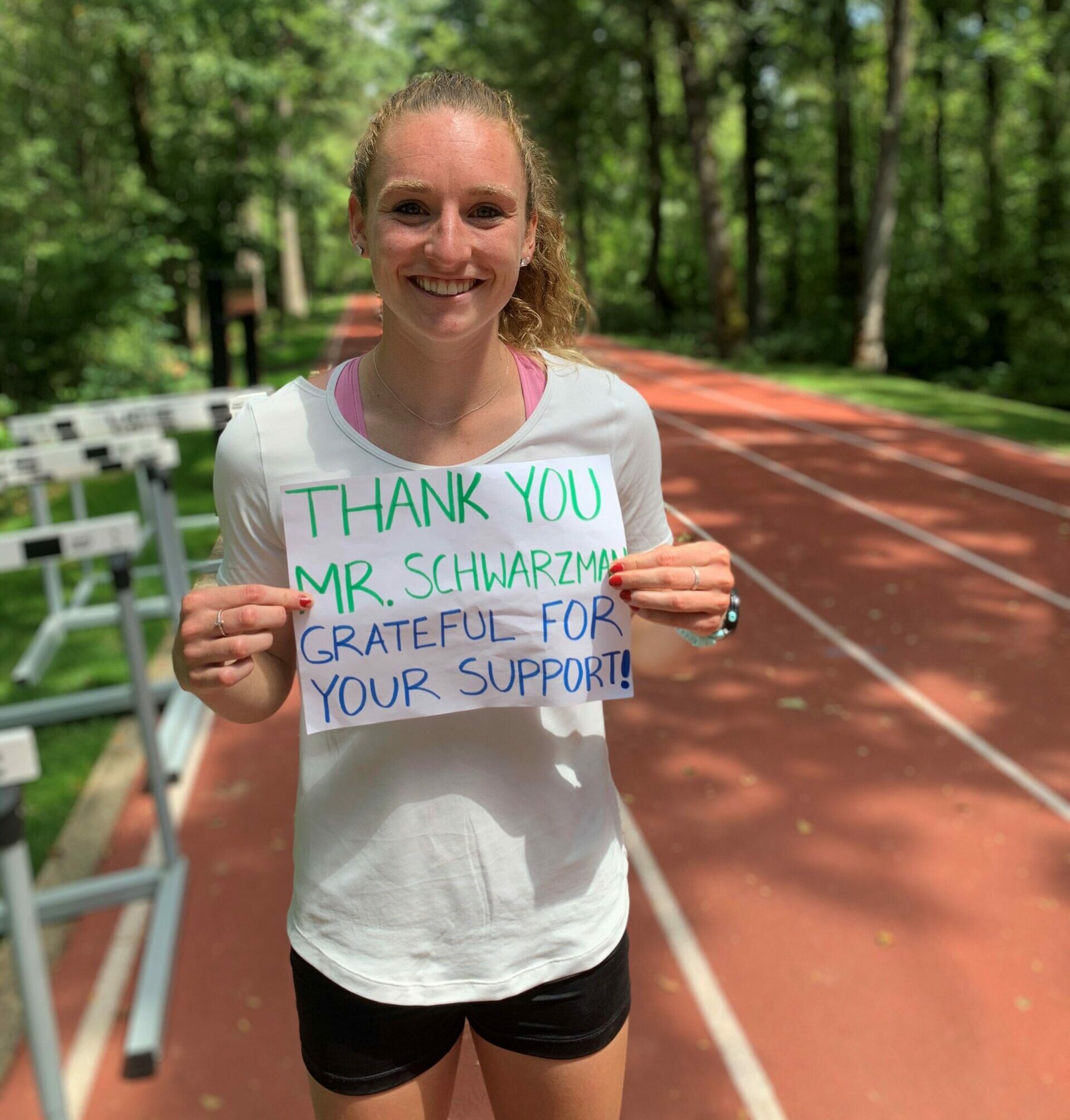 22 Jun

Stephen A. Schwarzman announces $2.7 Million in USATF Foundation Elite Athlete Grants for 2022

In 2020, Stephen A. Schwarzman announced the largest gift in USATF Foundation history with an $8,000,000 commitment over four years leading up to the 2024 Paris Olympics.  With the continued economic hardships athletes face, Schwarzman is increasing his available grant funds this year by an additional $700,000, to $2.7 million. This record-breaking support of Olympic hopefuls is unprecedented in track & field and will help provide American athletes the resources they need to achieve a podium finish.

2022 marks the first year in history that the World Championships of track & field will be contested on U.S. soil, giving our athletes a once-in-a-lifetime opportunity to represent Team USA on home turf.  "This will be a moment in time every track & field athlete will want to be a part of. The timing for this support could not be better," stated USATF Foundation Chairman Bob Greifeld.

Over the last 10 years, Schwarzman has committed over $12 million to the grant program and distributed $5.7 million to support 355 elite athletes. This support is often the single biggest funding source for many of our track & field athletes.  The grantees use these awards for many basic necessities, including: training expenses, cutting edge equipment, massage and recovery, travel expenses, health insurance and medical expenses, coaching and family support at major events.

"It is my honor to support these athletes as they train to represent the United States on home soil this year and look ahead to Paris 2024," said Schwarzman. "They deserve every opportunity to reach their potential and display their talents on the world stage."

This additional funding will also allow the USATF Foundation to put focus on different groups of athletes who may have been overlooked, including those that recently graduated from college or chose to turn pro this year.  For these young athletes who show great potential and innate talent, it's the Foundation's goal to help them bridge the gap from college to pro that often is an obstacle in pursuing their dreams.

In addition to the Stephen A. Schwarzman grant awards, which will be announced mid-July, the USATF Foundation will be awarding additional Elite athlete grants this summer.