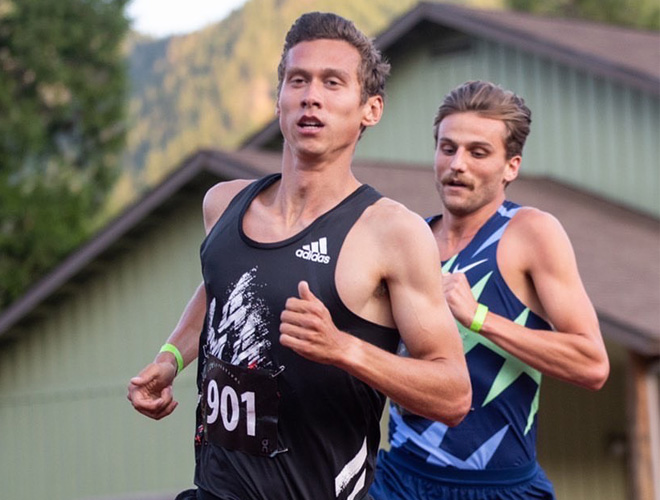 11 Aug

USATF Foundation celebrates $6.7 million in Elite Grants Awarded to Athletes

PITTSBURGH – As the USA Track & Field Foundation closes on its 15th year of fundraising and grant distribution, it is important to highlight how the Foundation has grown and the impact it's had on the sport of Track & Field and the athletes involved. The goal of the USATF Foundation has always been to "raise money and give it to athletes."  Through the years, the Foundation has annually supported almost all levels of competitors from Olympic medal contenders to Youth Clubs and ODP program participants. This pipeline of support ultimately assists in the development of Team USA, the World's #1 Track & Field Team.

Board Chairman Bob Greifeld and the USATF Foundation Board have provided the resources and leadership to create a unique fundraising entity in the Olympic family of sports.  "What Bob Greifeld and our Directors have accomplished is unprecedented," said USATF Foundation CEO, Tom Jackovic.  "They have a true passion for Track & Field and have helped numerous athletes realize their dreams.  It's a special group of individuals."

The USATF Foundation is also extraordinary when comparing the amount of private support given in other countries.  No other country in the world has citizens supporting their Olympic team through philanthropy like we have been able to do here in the USA.  It's a tradition that the USATF Foundation will continue to exemplify.

The Foundation continues to grow year after year as evidenced by the record number of athletes supported and grants awarded (over 150 grants) in 2020. Other accomplishments of note include:
Since 2006, the USATF Foundation has awarded $6.7 million to 406 elite athletes with a remarkable number of 1,015 grants.
At the World Championship and Olympic level, the Foundation has supported nearly half of all competition spots, covering 233 athletes out of a total of 548 spots.
At the Olympic levels, 21 individual grantees have won an Olympic medal, and grantees have been a part of 10 Olympic relay medals.
In World Championship meets, the grantees have won 74 individual medals and 48 relay team medals.
Foundation grantees have also broken an incredible amount of World and American records, besting prior marks 45 times in indoor and outdoor competitions.
The Foundation grants have been used by athletes in a variety of ways ranging from travel expenses and equipment, coaching, sports medicine and everyday expenses.
Mission Statement
To support the development of emerging elite athletes, while fostering integration within the broader track & field community. To facilitate the physical, educational, social and character development of youth track & field athletes and to help prepare them to mature and succeed in adult life.