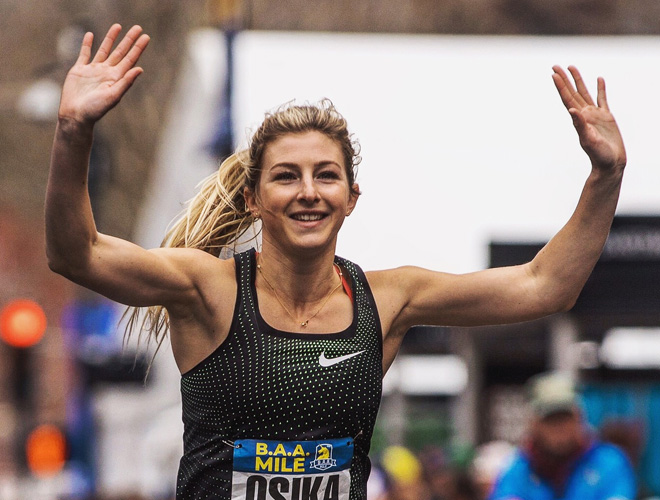 30 Mar

Shannon Osika Awarded Second Memorial USATF Foundation Grant

Middle distance runner Shannon Osika was recently awarded a second USATF Foundation Grant in memory of Frederick W. Lambert.  The original grant was made possible last year through the generous donation of Heidi Keefe, a dedicated friend and donor to the Foundation, and a friend of Foundation Director Mark Lambert.  Following Shannon's amazing success and improvement in 2019, the Lambert family, Ms. Keefe and longtime friends of the Lambert family joined to increase and renew the grant.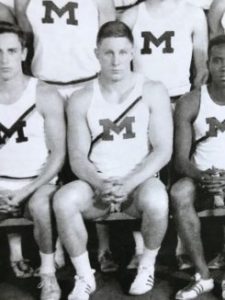 Fred Lambert, who passed away in August of 2018, was a discus thrower and shot putter at the University of Michigan during the 1962-65 seasons, a period in which Michigan won three Big 10 Track & Field Championships. Fred was a native of New Jersey, where he was a multiple state champion in the shot and discus, setting the state record in the discus in 1961.
Mark Lambert reflected on his family's continuing gratitude to Heidi for initiating the idea of a memorial grant last year: "Our ability to connect with my Dad's memory through a sport that he loved, and by supporting Shannon as she pursues her goals, has been a silver lining for our family.  When we let our friends know about that connection, all were supportive, and a number of them joined us in continuing to back Shannon as she pursues her dreams."
Shannon was originally selected for the grant in light of her University of Michigan career, her outstanding character and personal warmth, as well as her achievements and promise on the track.  In the 2019 season, Shannon slashed nearly 5 seconds off her personal best in the 1500 meters to 4:01.80, achieving the Olympic Qualifying standard and solidifying herself among the very best Americans in that discipline.  Based out of Ann Arbor, Shannon trains with True Blue Elite, a club composed of U of M track alums. Learning of the renewal of the memorial grant, Shannon remarked, "Words cannot adequately express how thankful I am to be supported by such an incredible group of people. To continue to be able to train and compete as a Memorial Grant recipient in honor of Fred Lambert fuels me every single day. Being supported by a grant initiated in Fred's namesake represents a cross-generational thread that motivates me to not only train and compete at a higher level but to also carry-on this rich tradition of track and field here in Ann Arbor and inspire others to pursue their dreams post-college. I am eternally grateful for this community of supporters and consider the Lambert family, the grant contributors, and the USATF Foundation every bit as much a part of my team as anyone else."
In addition to funding from Ms. Keefe, and the Lambert Family, significant additional contributions were provided by family friends Brian Patchen, Lucille Marcella, Scott and Laura Cooper and Nick Frontczak, totaling $12,600.  Recognizing the unprecedented developments and challenges presented to athletes like Shannon in light of the world health pandemic, Mark Lambert reflected, "we originally hoped this grant would fuel Shannon's work in an Olympic year.  It is now our deepest hope that we can help Shannon stay connected to her training and in pursuit of her goals through these very hard times."